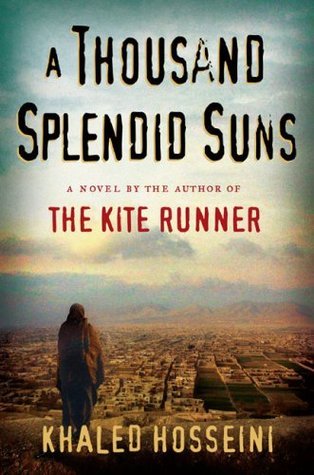 This is an incredibly well-told account of the lives of two women in Afghanistan, during the Soviet occupation, the civil war that followed, and the Taliban-controlled emirate that followed. It makes some very powerful statements of what life was like for women during this time, especially under Taliban-interpreted sharia law.

It's no secret that one of the things that drives me is an interest in other cultures - languages, history, architecture, etc. Hosseini feeds the culture nerd in me, detailing the cultural melting pot that is Afghani life. He includes dialog in Pashto and Uzbek (with, thankfully, translation) to help give the reader a better understanding of the rhythm of Afghan life. As a student of international culture, I was very happy with this aspect of the novel.

This is not a happy, light-hearted story. Mariam's husband is abusive - not only physically, but also emotionally; Hosseini does a good job of showing how an abuser can play with a victim's mind until they reach the point that they feel they deserve the abuse. The description of all that has been wrong in Mariam's life makes her redemption and sacrifice at the end so much more powerful.
~Kristopher