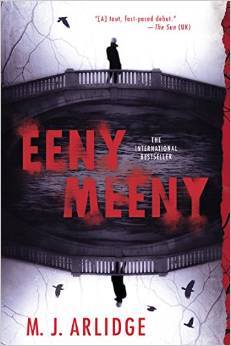 I really disliked this book. I felt it was trashy and just gross. I don't typically read murder/mystery books and if this is the typical murder/mystery I think I will keep it that way.
So, we have a serial killer that kidnaps two people and locks them up without food and water and leaves them a gun with one bullet and a message saying, "one will live, you choose." (Something like that.) So, after so many days of dehydration and starvation we find out who the survival of the fittest is, although, the survivor never gets over the murder the commit so they suffer, too.
The main "copper" (British term for police officer/cop) finds herself in the middle of these murders as she knows these people being murdered/kidnapped, but why? What does it have to do with her? Who is doing this and what do they have against her?
Again, I just didn't enjoy this book. It was like watching a reality show after watching the BBC, I just felt it was a waste of my time. It's a very fast read, no-brainer, and some how on the best-seller list. That makes me worry...